Pro Version
Plus Minus Counter (discontinued) – Count what really matters
Set the initial count to be something greater than 0.
Set the increment to be something other than 1 to count larger groups of your things.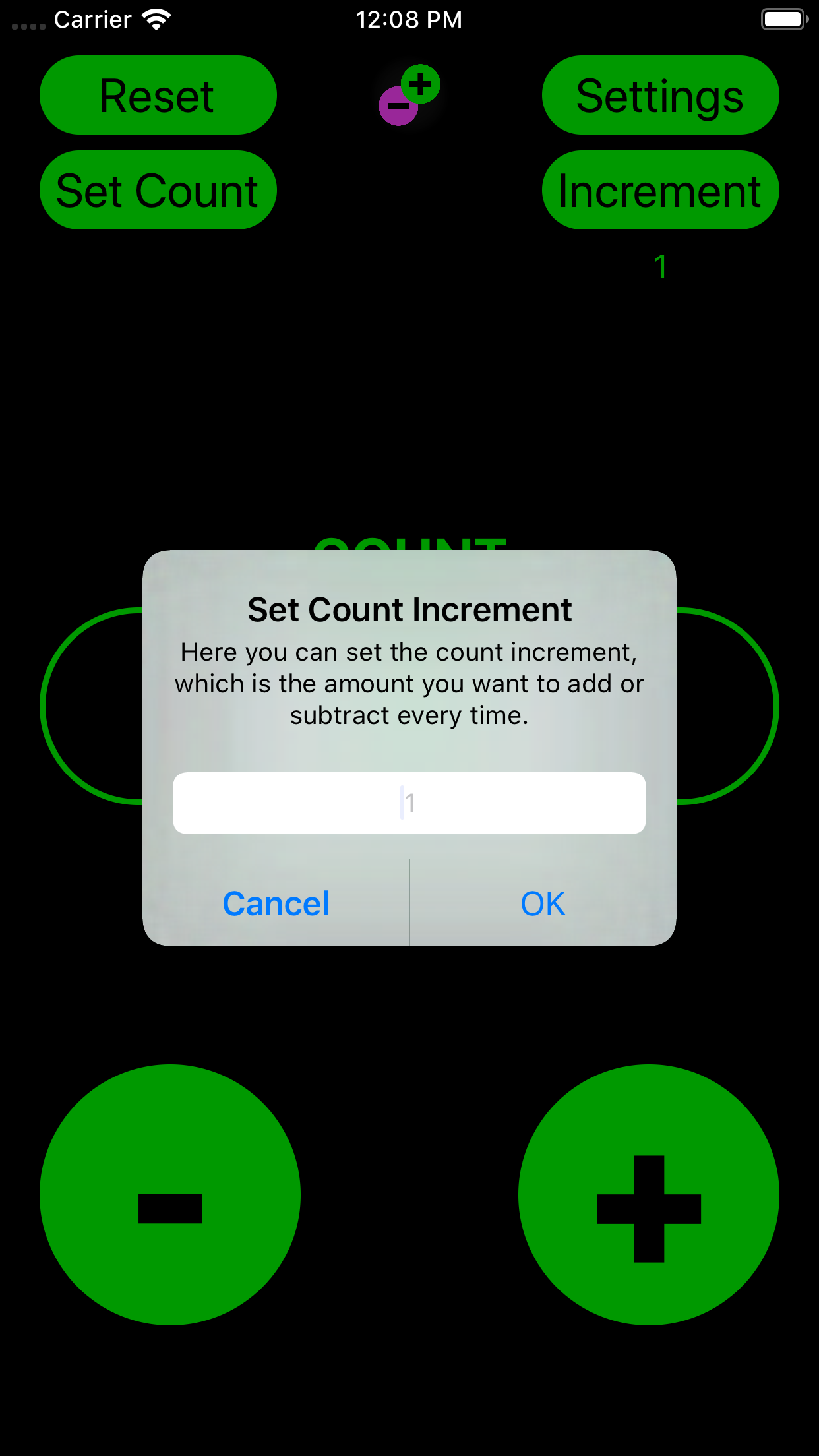 …and count your things ads free. Yes, Pro Version has no ads.
Upgrade your app to Pro Version using In App Purchase. You can find it on the Settings section in the app.