Plus Minus Counter
Counting things made
Are you counting exercise reps, inventory of your store, people at your research or event, raw materials in your business, passengers, logs, trees or doing just about anything similar where you have a lot of things to count? The Plus Minus Counter is a simple and easy to use tally counter app, like a digital clicker counter, which helps you to do just that, so keep on reading or just…
Add or subtract your count using simple buttons, that's it!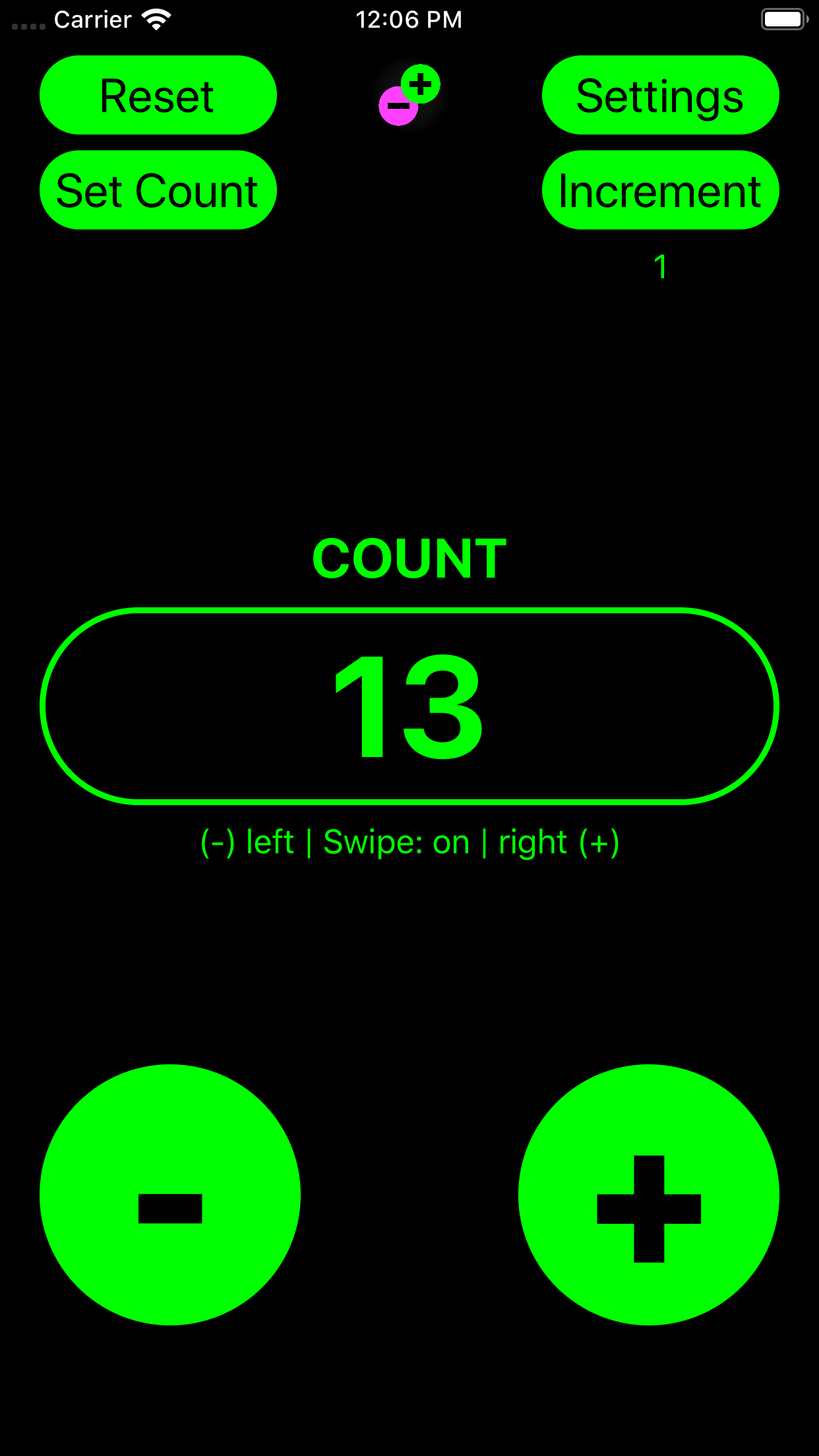 Customize the app based on your needs.
Counter helps you to keep track of large quantities and large numbers of (almost) anything.
Plus Minus Counter is a very simple and easy to use tally counter app and it is free to try, so…
The long waited update is finally released and available. This update makes it possible to reset your count by shaking your phone using the new Shake to reset feature, which is on by default in the app. You can turn the Shake to reset feature off from the Settings if you don't want to use it. This update brought you the possibility to share the app to your friends from the Settings view (Share app button) and this update also simplifies the color themes a bit. Now you can choose between three simple color themes; green, pink and white. The pro users are now warned when you change the increment to zero, which means nothing would be added to or subtracted from your count. Keep count and stay on top of your game!
Key features
Add or subtract your number by tapping plus or minus buttons
Reset the count of the tally for a new count
Change the color theme of your digital clicker counter
Read more about features of this simple tally app.
Pro Features (In App Purchase)
Set the initial count to your liking
Set the increment of the counter
Remove the ads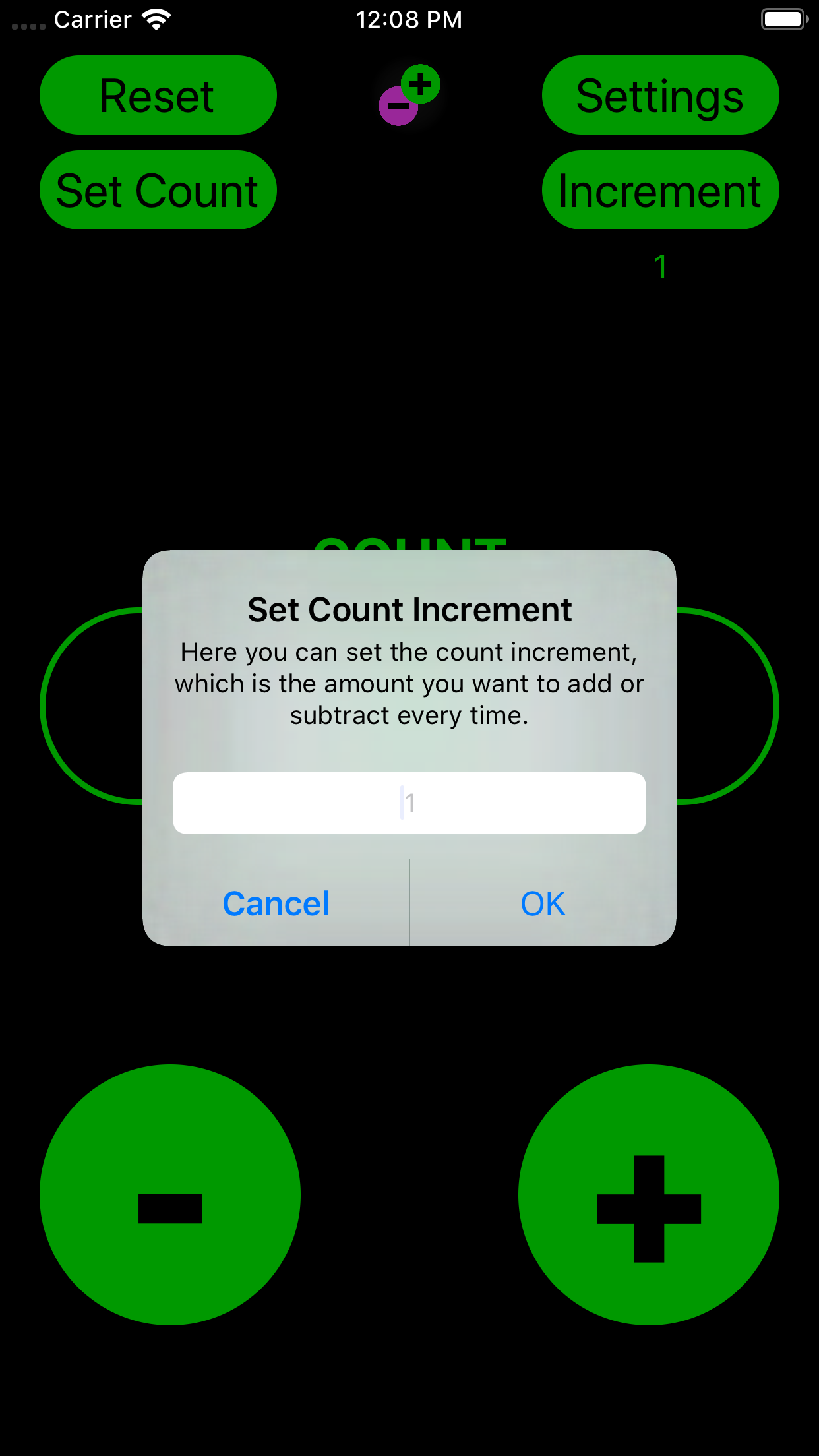 General use cases for a tally counter app
Counting exercise reps
Counting inventory of a store or a business
Counting raw materials
Counting people in an event
Counting passengers
Counting trees